Overview
Fun Robots for Curious Minds, Meaningful Play for Busy Teachers
As educators who dedicate their days to inspiring students, we know how challenging it can be to find quality family time at home. And even though learning beyond the classroom is crucial to children's development, the last thing you want to do is spend those precious moments forcing learning on your child – That's why we're here to help! Learning shouldn't be something your child dreads. Let mTiny spark a love for learning, where playtime becomes a shared journey of discovery!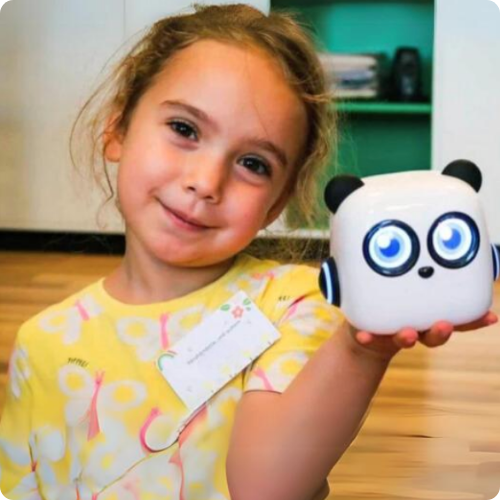 STEM lessons made accessible for all
Our user-friendly Exploring Robotics lessons are designed for anyone and everyone passionate about guiding young learners. Whether you're a teacher, media specialist, camp director, club educator, or homeschool parent, these lessons will meet you where you're at. They are designed to be intuitive and inviting, encouraging a hands-on approach where your children take the lead. 
Let us help you prepare the next generation
As seasoned educators with a wealth of experience in STEM, we understand the critical importance of preparing the next generation for the challenges and opportunities of the future. We know firsthand the dual role you play as both a teacher and a parent. You're not just looking for a way to educate; you're searching for the means to give children a head start in a world increasingly driven by technology.
We've also experienced the struggle to find the right products that balance educational value with engaging fun. That's why we've paired the mTiny Robot with a specially crafted curriculum that speaks to this unique need. It's more than just a gift; it's a window to a world of learning that will equip children with critical thinking skills, creativity, and a passion for discovery. With the mTiny Robot and our expertly developed Exploring Robotics Curriculum lessons, kids are not just playing; they are preparing for a brighter, smarter future.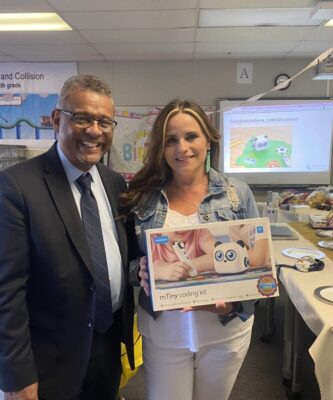 Educator Leticia Lemos from San Ysidro School District with Dr. Todd Ullah, Chief Strategy Officer and PD facilitator at EDforTech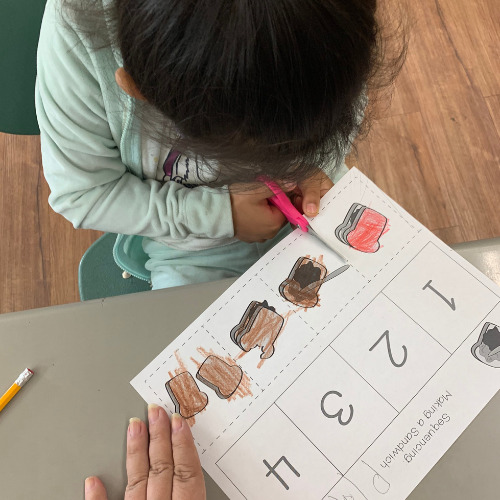 Student practicing sequencing before applying it to mTiny
"There are two really key things missing from the district: Arts and STEM. Especially in the younger grades... Being able to fill that void and create curiosity and passion. Students are building an interest in something they didn't think they had an interest in."
It was a big push for our kids and teachers to have STEM embedded in the classroom curriculum. We didn't want it to be something separate and off the shelf. We want it to be something that drives instruction and computational thinking while enhancing our learners... Our work with Exploring Robotics uses curriculum that allows them to do a deeper dive.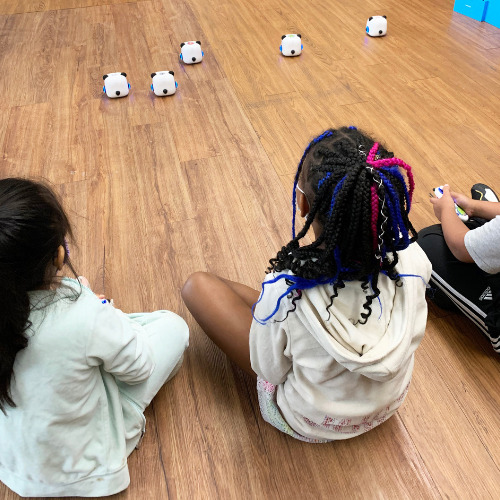 Students playing Red Light Green Light with mTiny
Are you ready to light up your holiday with mTiny?